San Antonio, Texas
April 2008
We arrive at El Mercado and hang out with the skeletons.
...each in our own way:
Bridget poses at
a fountain in El Mercado



Our day at Sea World, San Antonio
Finally tall enough
for all the rides!



The beluga jumps!
Click to see some of the show:




And we went to Fiesta Texas:
Bridget with some pals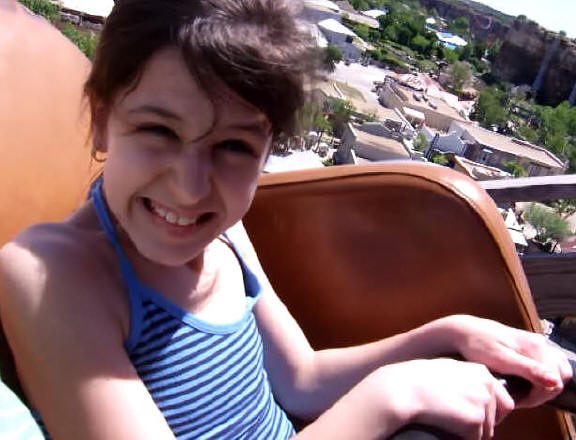 Click to see Bridget get crazy on the Rattler, Six Flags only wooden roller coaster!



A spin on the swings.
Don't miss the movie of the swings in which
Matty dreads the return of the camera!



Outside the flume after winning a few animals. Matty was called up on stage to help with the show. Up on the Overboard!
Here we are arriving at Riverwalk. Up on the street we posed by this church. The amphitheater along the Riverwalk Looking at the most famous and oldest restaurant, the Casa Rio. We went down for a closer look at mama, papa and baby ducks on the river. Coming back up out of Riverwalk. Matty tries on a hat. We reach the Alamo! This pic will help us remember... A fountain across from the Alamo. We took the the Riverwalk Cruise... A great Mexican meal on the river.

---
Back to Steve's home page. Steve Wagar <steve@wagar.com>

Hits:
Last update: 11/23/08