California Trip July 2001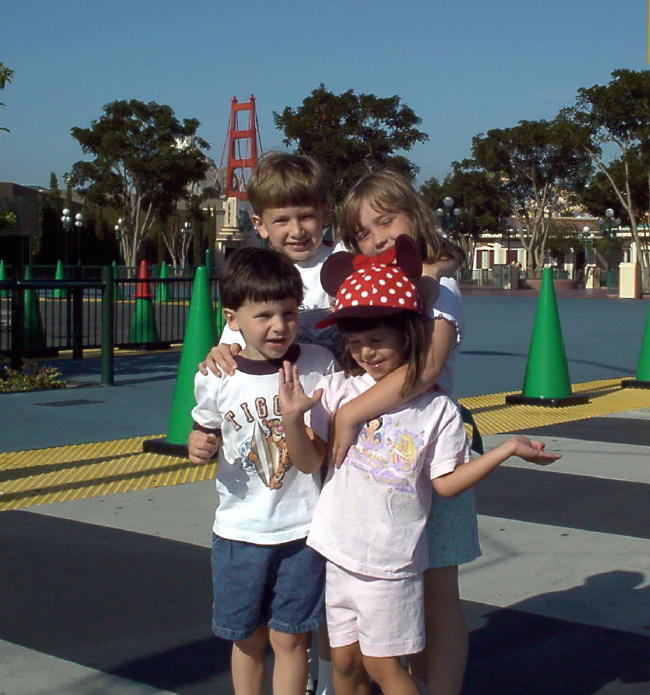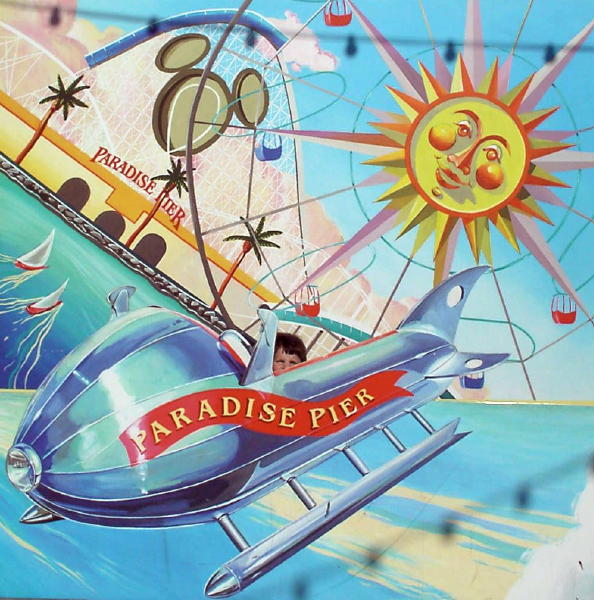 Bridget makes friends with
Belle, Mulan and Snow White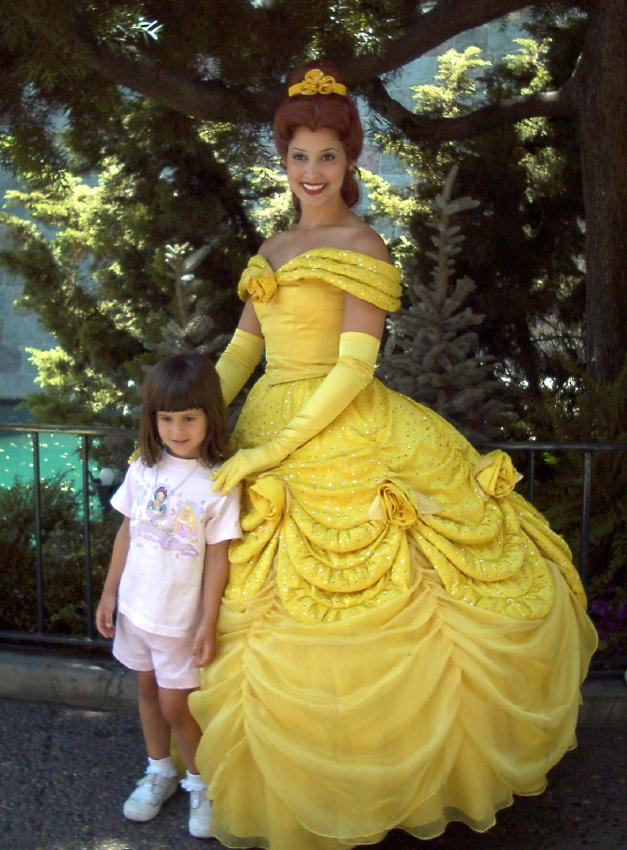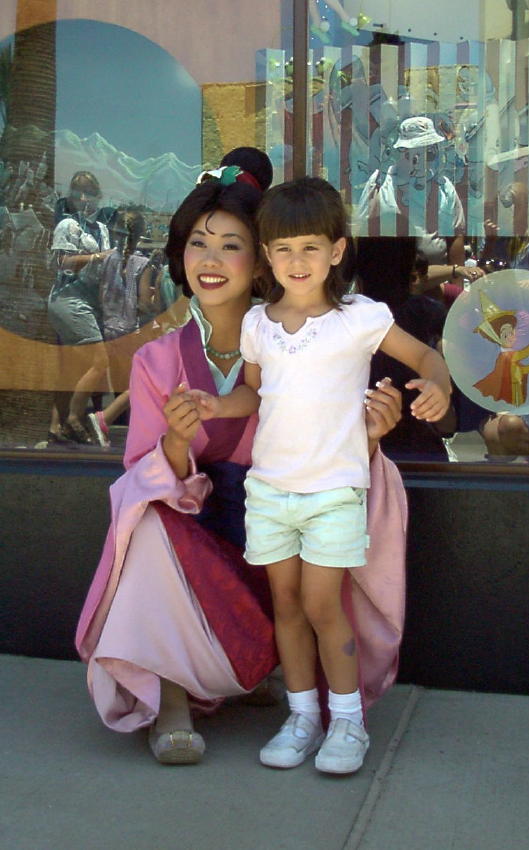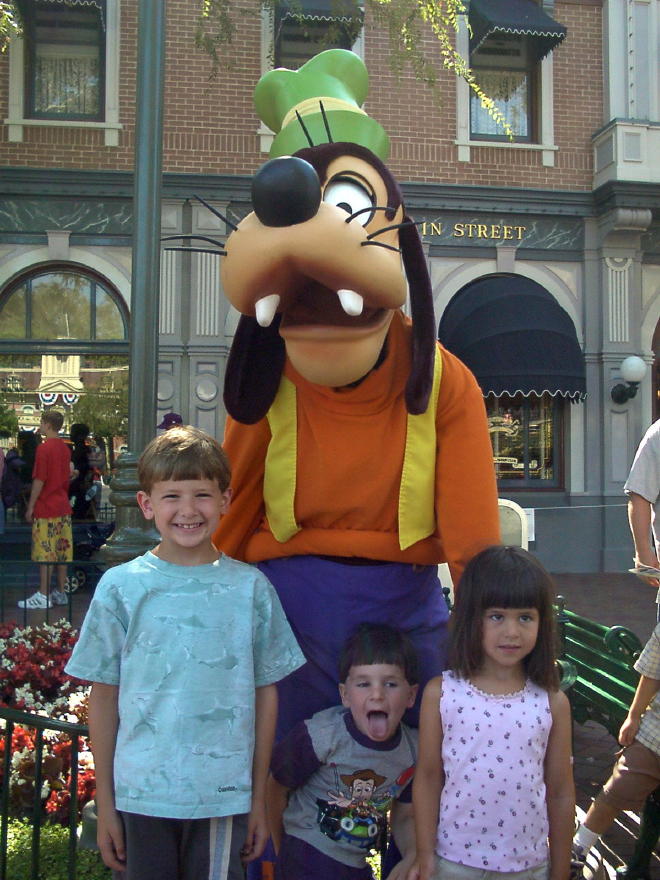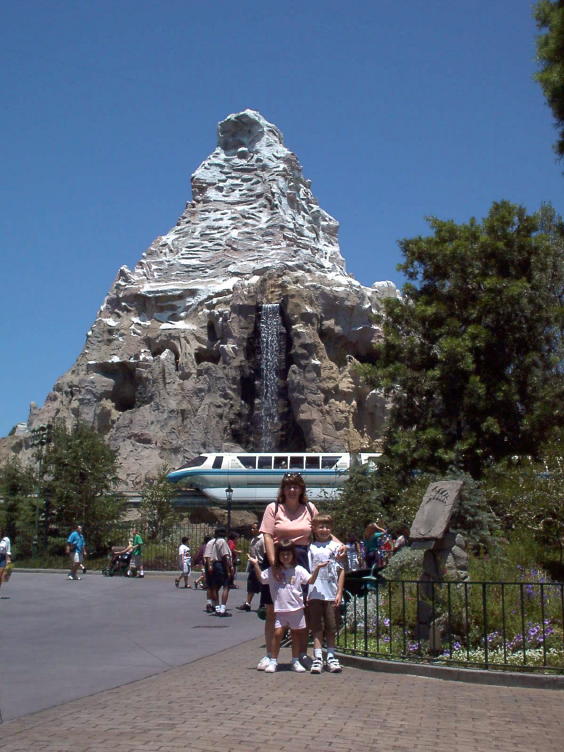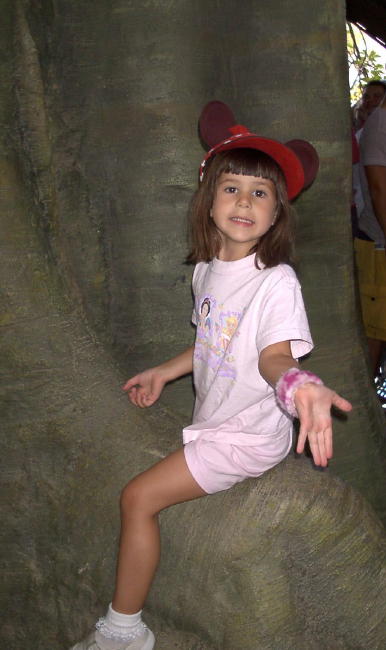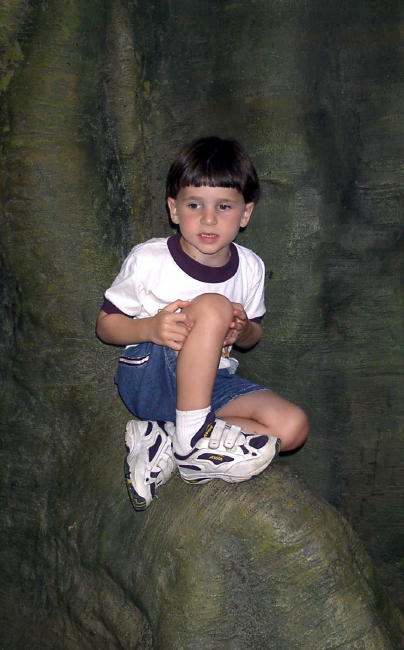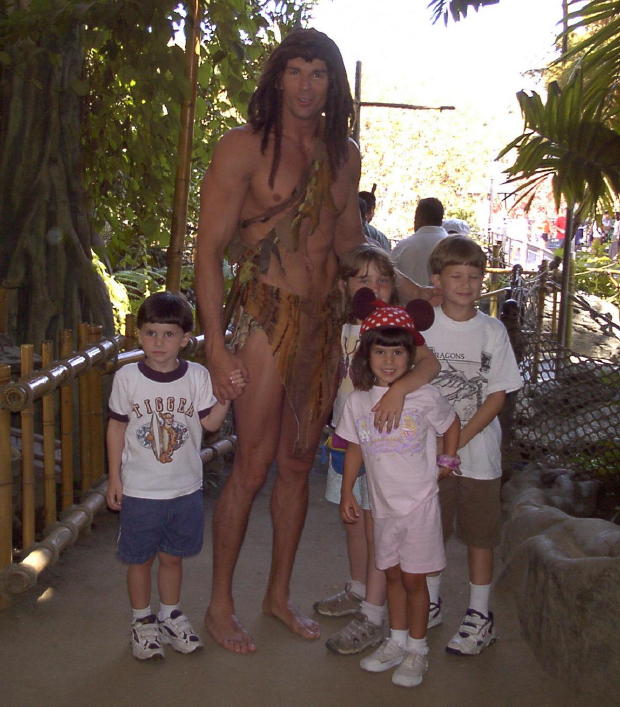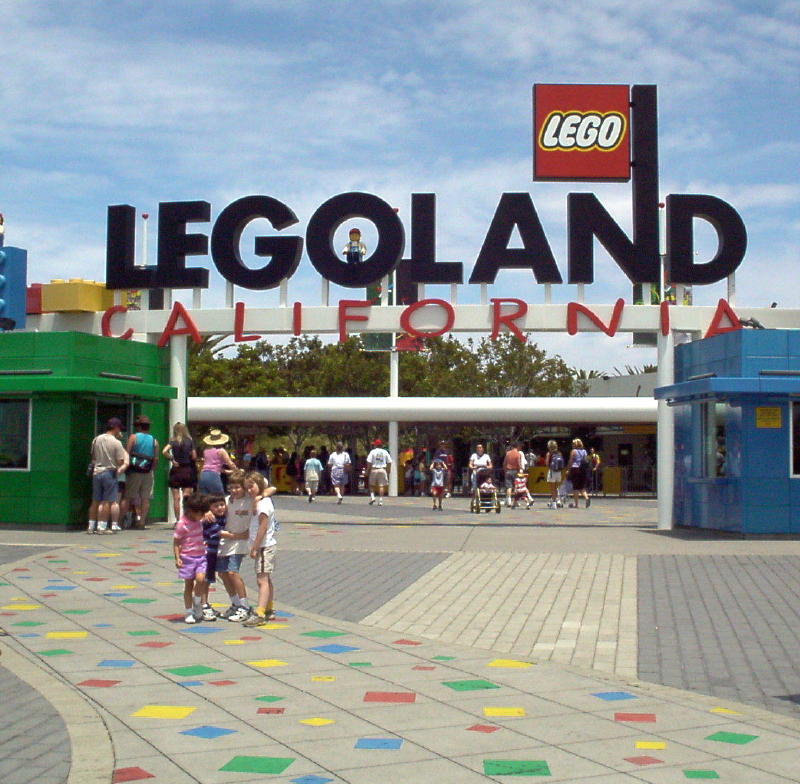 Jenny &
Bridget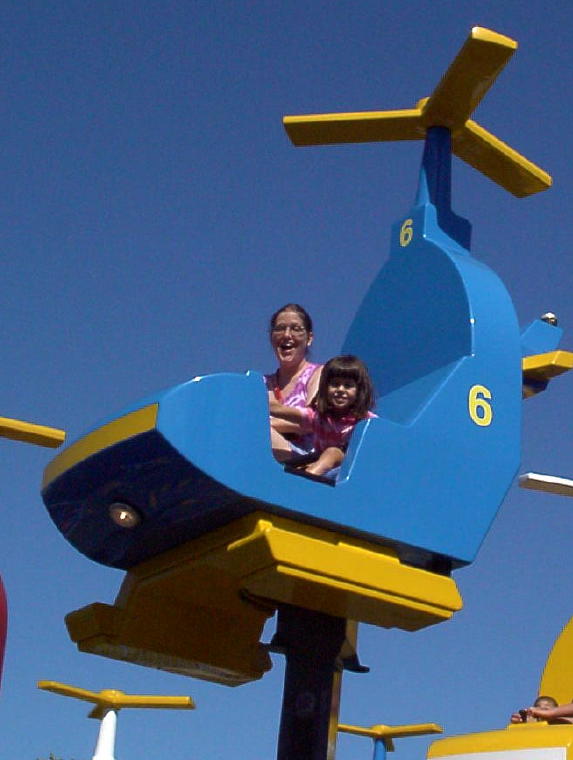 Cypress &
Matty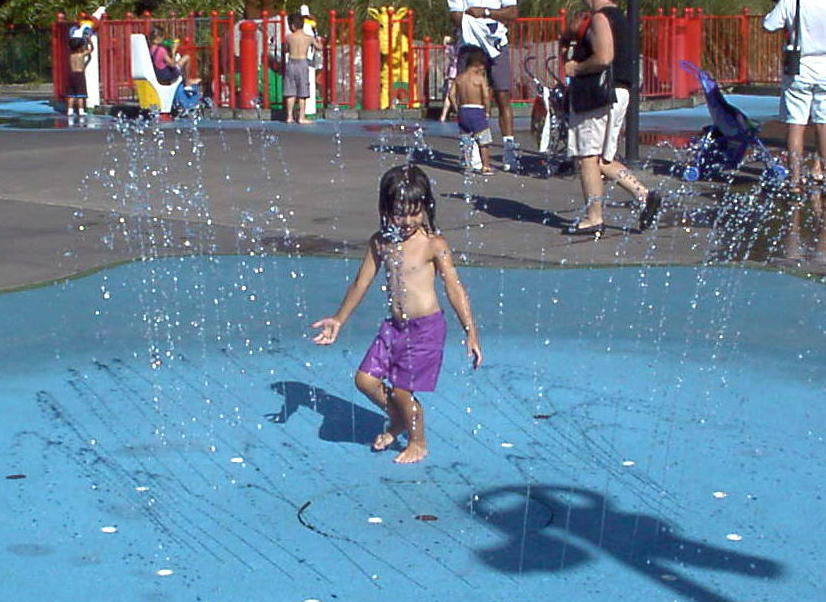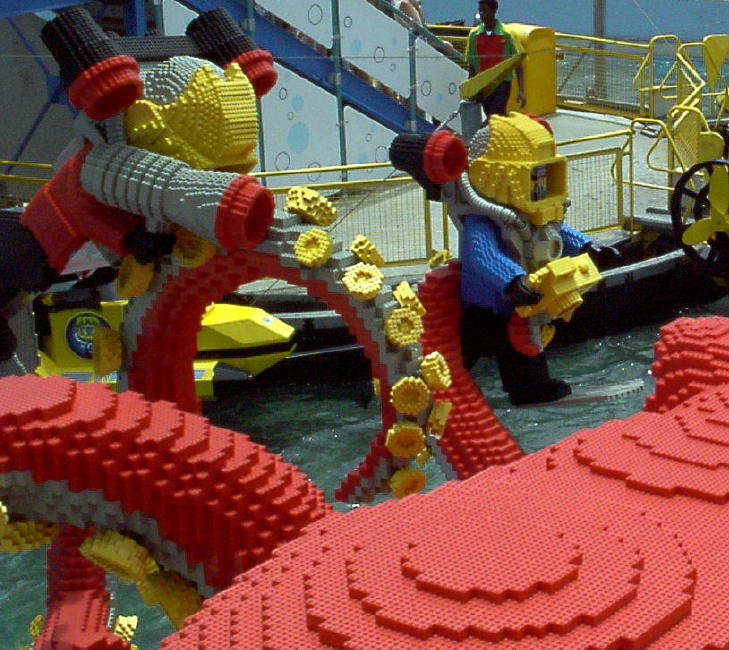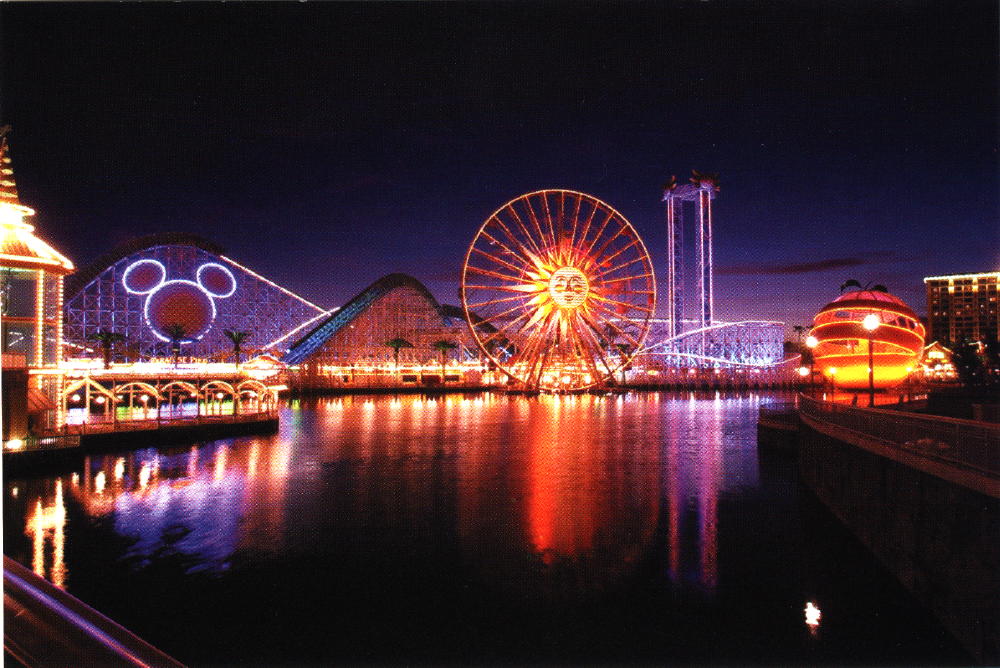 LAX
Bye Bye, CA.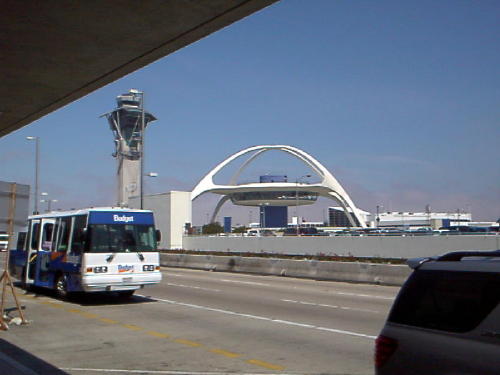 ---
Images from our trip to California and Arizona June 22-July 1, 2001. We stayed at the Hilton Suites in Orange, which worked out well. The first day, Saturday, after getting in very late due to a thunderstorm delay, we went to Wild Rivers. Then Disneyland on Sunday. California Adventure on Monday. Legoland on Tuesday. Disneyland again on Wednesday. Rest day on Thursday. Weather was perfect on all days in California. Friday we flew to Phoenix, where my Grandpa Garvey met us. We stayed with him Friday and Saturday. It was extremely hot, 117 in the shade, both days. We toured the Sun City museum and Peoria museum on Saturday morning, and then went into Phoenix to see the Science Museum. We flew out of Phoenix homeward on Sunday morning.

We had quite a time getting home. We arrived on time in Washington D.C. and our connecting flight to LaGuardia in NYC was listed as on time. But soon, it became delayed, and after an hour was cancelled due to strong thunderstorms in the northeast. It was the strongest thunderstorms the northeast has seen this year, and quite likely worse than any we get most years. No airports completely closed, but many shorter flights were cancelled.

It turned out to be fairly easy to get home, but time consuming. The airline happily let us exchange our tickets for Amtrak tickets. A very convenient shuttle service took us from Dulles Airport to Union Station downtown. There we waited two hours for an Amtrak train, which was delayed another hour after that. Then they very kindly let the families with small children approach the train first. The didn't mention that the train was more than half full, though. And they let all the other passengers go before we got to the front of the train, and they all ran ahead of us and got on the train first. I guess they were regular passengers and knew it would be tough finding a seat.

So once we did get on the train, we could not find more than one or two single seats, no where near each other. We complained to the conductor, and after a short while he opened a new, empty car at the front of the train for us, and we were able to sit together with no further troubles. We arrived home at 4am instead of 7:30pm, and the airline delivered our luggage to us the next day. A little more excitement than we bargained for, but we were glad to get home!
---
Back to Steve's home page. Steve Wagar <steve@wagar.com>

Hits:
Last update: 7/15/01