The Road to Alamogordo and
the Alamogordo Science Center
New Mexico Trip April 2003
Tremendous dust storms on this day made national news and caused much trouble in New Mexico, with winds over 100mph further north. Where we were, we had some freaky winds and a few drops of rain at the Living Desert Zoo, and then on the drive to Cloudcroft/Alamogordo on Route 82, which is a barren wasteland of scrub anyway, we passed through dust storms which were bad enough once that we couldn't see five feet ahead of the car, and tumbleweeds pelted the car. Fortunately, our trip was not hurt in any way and White Sands was improved, if anything, though we did get to see the sandplows grooming the roads there.



The boys climb rocks by the road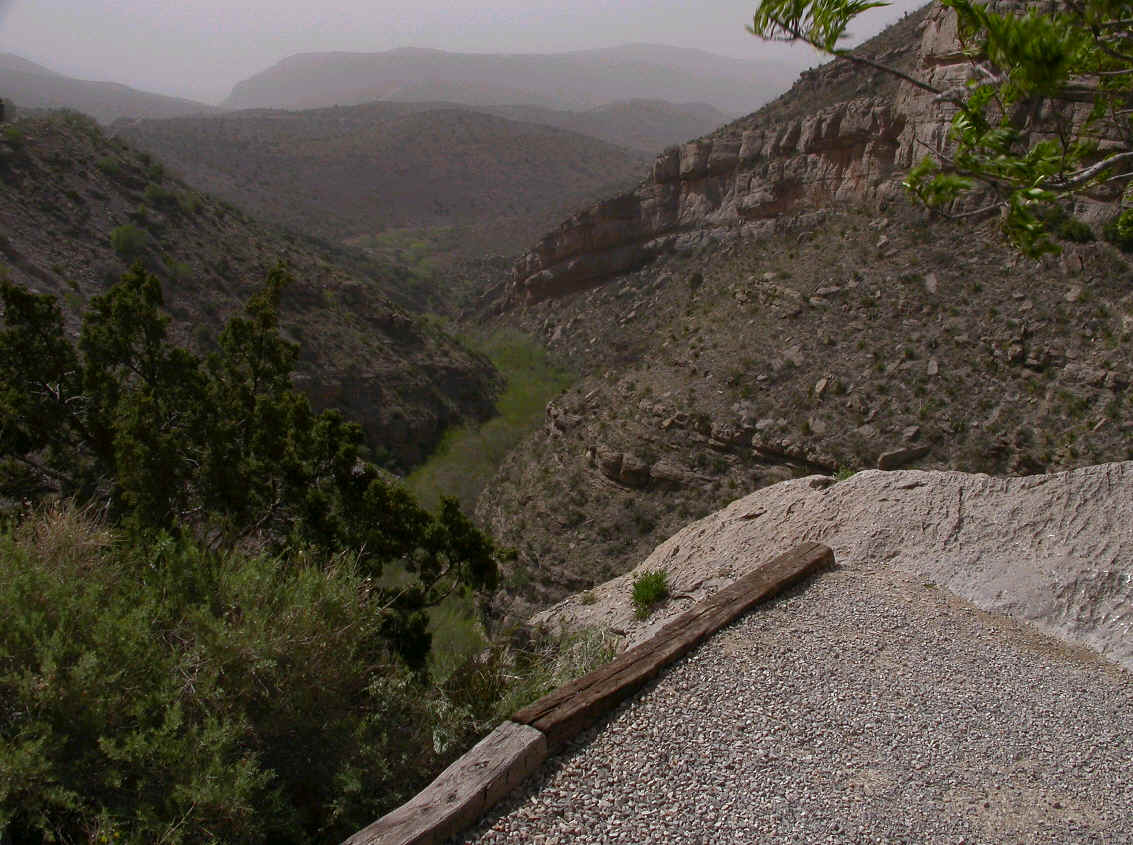 A look at the canyon leaving Cloudcroft (8600') descending into Alamogordo (4300')



A life size model of a GPS satellite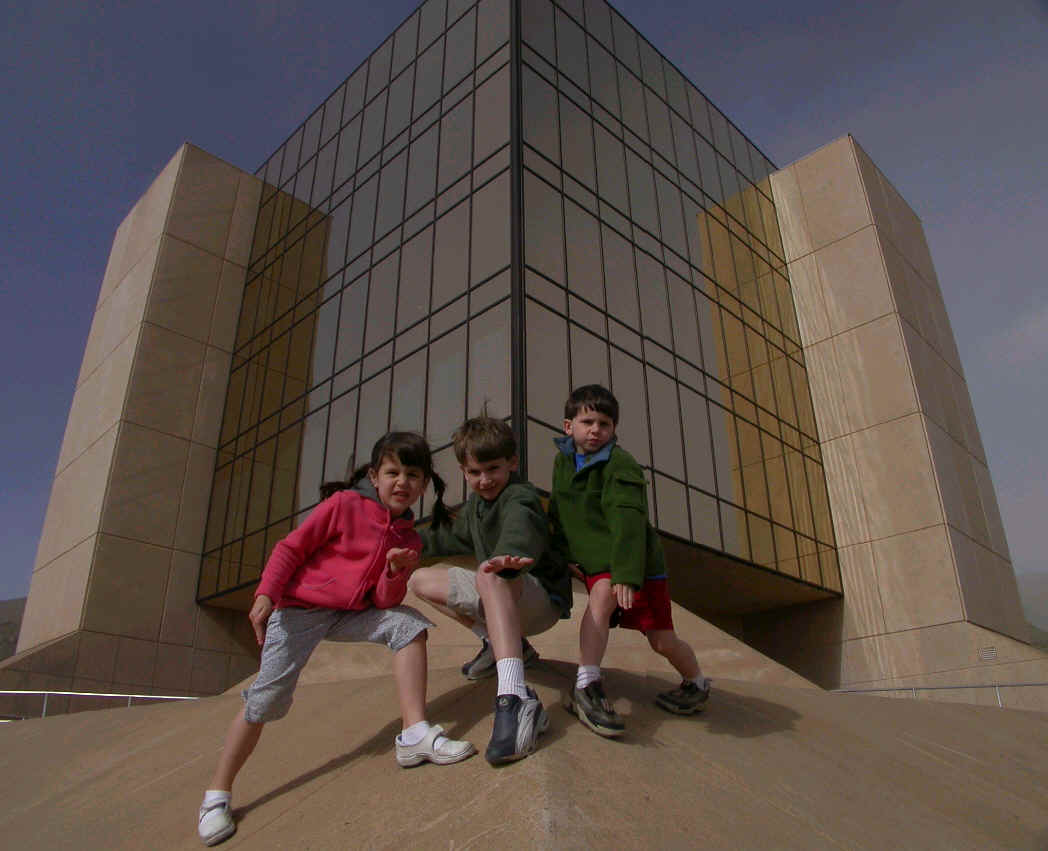 Posing outside the museum.
---
Back to New Mexico Trip. Steve Wagar <steve@wagar.com>

Hits:
Last update: 4/23/03